Welcome to my blog and the Christmas is a Time
for Giving/Wounded Warriors Blog Hop.
On this the 71st anniversary of the attack on Pearl Harbor, I salute the men and women of our armed forces. And especially those who've been wounded in service, and of course those who gave their lives for their country.
I also would like to take this time to salute a member of my own family who I never knew, my mother's cousin Joseph Gordon of Brooklyn New York. My mother spoke fondly of Joe, who was her age and like a brother to her and her sisters. I knew from family pictures that as a teenager, Joe was a sharp dresser in his Zoot Suit and loved to lindy hop.
When WWII broke out, Joe, like many of my mom's friends, enlisted in the air force. They were eager to fly, and wanted to be Tuskegee Airmen, which was the black division of the U.S. Air Force. After graduating from flight training at Tuskegee Army Airfield in Alabama, he was deployed to Italy with the

99th Fighter Squadron

, part of the 332nd Fighter Group. I recall vividly seeing pictures of him in his goggles in the cockpit of a plane, proudly displayed on my Grandmother's bureau.
Unfortunately, 2nd Lt. Joseph E. Gordon was the only one of my mother's circle of friends who did not come home. He was one of the 66 Tuskegee Airmen who gave the ultimate sacrifice for their country. According to a news article, on August 12, 1944 his plane was shot down over France, after escorting bombers to Toulon, France, to destroy radar stations. Fighters from the

332nd Fighter Group

began to draw ground fire.

P-51 Mustangs

flown by 2nd Lt. Gordon and

1st Lt. Langdon E. Johnson

were hit; both pilots were killed.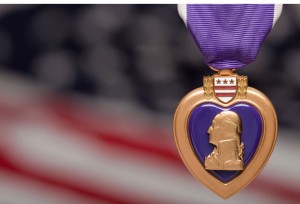 They are buried at

Epinal American Cemetery and Memorial

in France. According to a government database, Joseph Gordon was awarded a

Purple Heart

. He was his parents' only child, and was loved very much by my mother and her three sisters. My said since she never attended a funeral for Joe, she found it hard to believe he was truly gone, and used to search for his face on crowded streets.
I am very proud to honor our veterans, and grateful for their service to our country. The holiday season is a time for giving. I'm asking for at least 30 comments on my blog, and I'll be donating $30.00 to the charity WoundedWarriorProject.org at the end of the blog hop. So please help by showing your support for an excellent cause, and saying thanks to our wounded military men and women. As a thank you, I'm giving away two copies of my holiday short story, My Holiday House Guest, which is on sale on Amazon. Please leave your email address with your comment to be contacted if you win. It's a great way to start the holiday season. Thanks for stopping by.
To return to the Secret Cravings blog hop page to read more blog posts http://secretcravingspublishing.blogspot.com/
If you would like to make a donation yourself to WoundedWarriorProject.org here is the link https://support.woundedwarriorproject.org/Default.aspx?tsid=66
Update - I just made my donation to Wounded Warrior Project!
Dear Carolyn Gibbs,
We want to thank you for your generous donation to Wounded Warrior Project
®
. Your gift enables us to provide comfort and aid to injured service members and their families.
Please help us spread the word about injured warriors' needs and encourage your friends to learn more about Wounded Warrior Project by sending an email or posting on
Facebook
and
Twitter
.
Thank you again for your gift. This is a summary of the information that you provided.